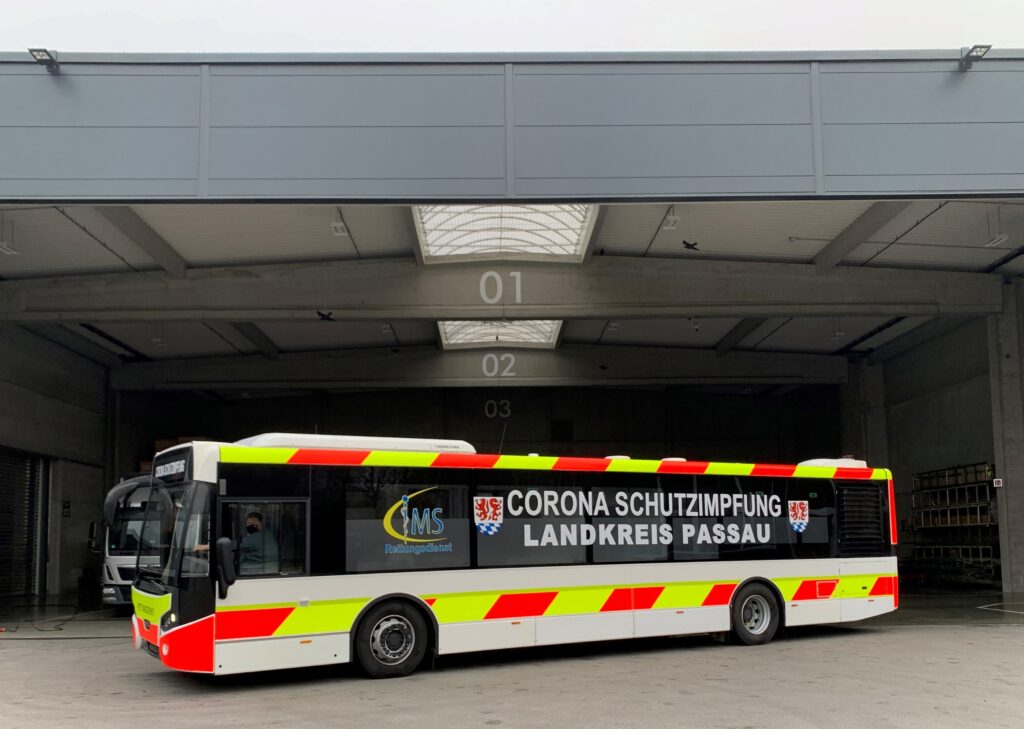 Corona test stations | Corona vaccination bus | Corona vaccination center
Together with the IMS Rettungsdienst GmbH, we equipped several test stations (Passau-Straubing-Cham-Freyung) in 2020. At the turn of the year and at the start of Corona vaccinations, we converted vaccination buses and expanded vaccination centers. You can find the articles in the Passauer Neue Presse here.
---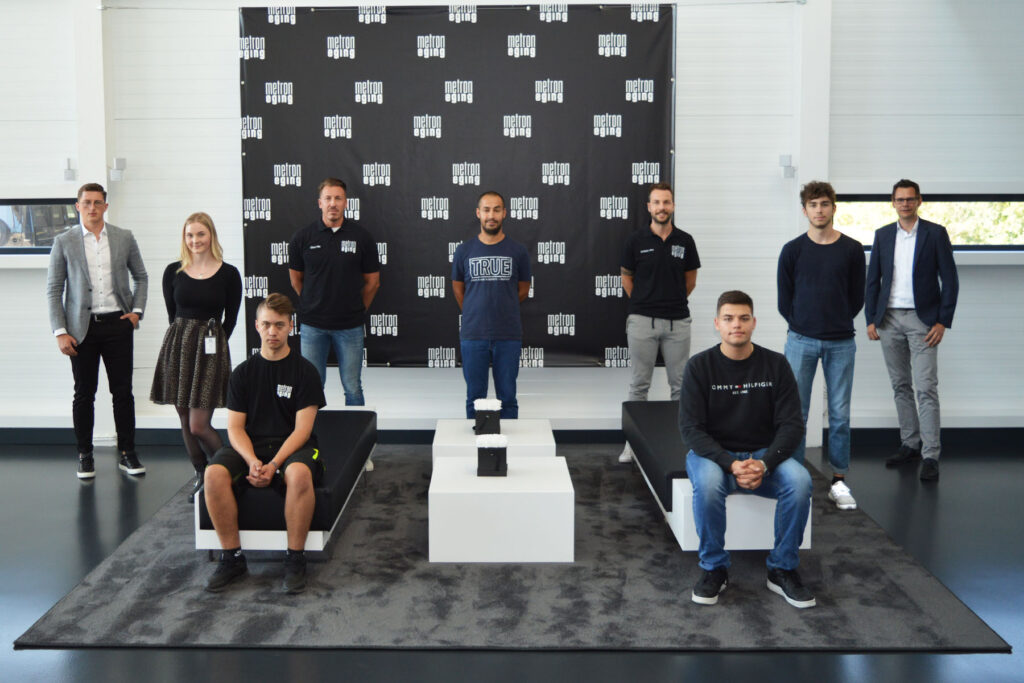 metron eging GmbH welcomes new trainees in 2020
Five new trainees (Verena Höller, Tobias Gottal, Nico Stefos, Sandro Winter [not in the photo], Marcus Huber) started their company training with metron eging GmbH on 1st September 2020 in the professions office communications clerk, construction mechanic,
IT specialist for system integration, warehouse logistics specialist and technical product designer. On the very first day they received an extensive company presentation from our trainer Mr. Claus Pflie as well as a company tour and they also got to know the departmental managers. After being welcomed by the management Christian and Matthias Kainz and a safety briefing, they were "released" to their departments. The next day all trainees and their instructors put their climbing skills to the test in the climbing forest Waldkirchen according to company tradition.
A total of 18 trainees are now working for metron eging. We wish all of them joy and success during their time with us.
---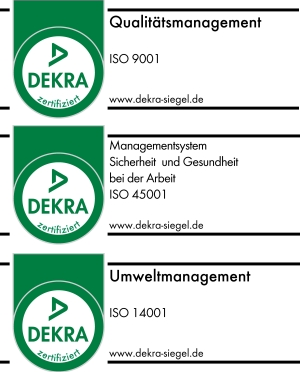 ISO Certificates
In August 2020 we were able to complete a successful monitoring audit for the standards DIN EN ISO 9001:2015, 14001:2015 and 45001:2018 at the main location in Eging.
---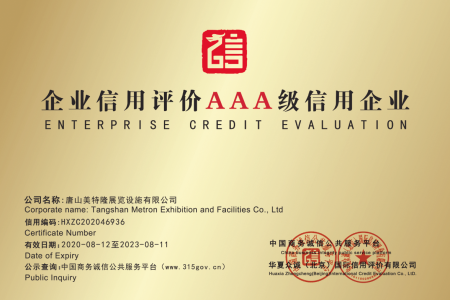 China Award
We were also able to complete the rating grade AAA (triple A) in China. This result counts as the highest rating result that can be awarded, whereby ability, quality and creditworthiness are checked.
We are pleased with the result and would like to extend our warmest congratulations to our colleagues in China!
---
Coronavirus COVID-19
We, company metron eging GmbH, want to submit our comment to the current economic situation.
Due to various last-minute cancellations/postponements of fairs and events our product planning is turned upside down and is no longer feasible as originally intended. This does not only affect upcoming activities but likewise the whole year-round event calendar. We basically have to assume that the whole order situation will be postponed to a later date or in the worst case we have to face a general decrease in orders for the fiscal year 2020.
With considerable organizational effort, a large part of our external production activities were scaled back significantly in order to utilize our own in-house production. This adversely affects the local companies with whom we have a trustful cooperation for 20 years now and which we attach great importance to. However, our primary aim is to ensure the safety of our employees and to secure the production site at the headquarters in Eging. Based on the measures taken, we are able to offer our employees secured employment and safeguard the current economic situation of metron eging GmbH.
We, company metron eging GmbH, hope that we can count on the support of the federal government for the sake of the whole region, the affected companies and the infrastructure.
We consider measures for securing liquidity and tax breaks appropriate in order to protect the assets, finances and earnings of the local companies and to safeguard employment.
We wish you good health and all the best,
The Executive Management of metron eging GmbH
---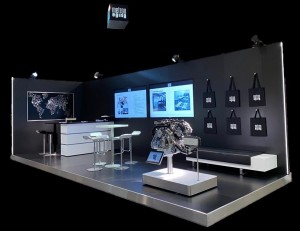 13th Vocational Training Fair Passau 2020 "Vocational Training is the key to future success!"
14th – 15th February 2020
Metron eging GmbH is introducing itself as an apprenticeship company with a booth designed, constructed, built and assembled by our own trainees.
We are very proud to train and employ such eager and hard-working people in our company.
We would like to take this opportunity to thank all participants for the excellent collaboration and the impressive result. It was a wonderful experience and an interesting exchange with many visitors and possibly future trainees.
Don't just take our word for it – see for yourself: impressions from the vocational training fair in Passau 2020.
You can get to the photos by using the following link.
---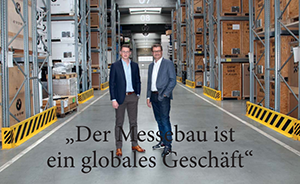 19.11.2019 IHK Niederbayern – Niederbayrische Wirtschaft 11/2019
As a member of the IHK Niederbayern, we were invited to introduce our company in the current edition of their magazine "Niederbayrische Wirschaft" (NiWi).
You can browse through the magazine using the following link www.ihk-niederbayern.de
We hope you enjoy reading it.