Philosophy and quality management
Mastery, efficiency and precision
Metron Eging GmbH is a fair manufacturer, which provides the carefree package: from planning to construction and production, as well as logistics and installation. Our services span from complete, conventional fair stands to individual system stands, serial displays and interior construction.
Our strength results from mastering the synergy between all competencies.
We pride ourselves with living our key competencies mastery, efficiency and precision in our everyday work. Therefore we can use our honed skills to fulfill our clients' requests, exceeding their expectations.
---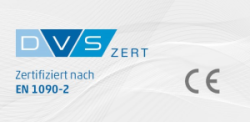 Our quality management system is certified
To ensure a consistent quality level, we adhere to the quality management system according to DIN EN ISO 9001. We have successfully passed the DIN EN 1090-1, 1090-2 and 1090-3 (EXC 1 to EXC 3).
---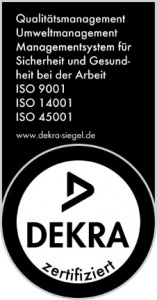 Company Policy
Environment – Quality – Health
We, the company metron eging GmbH, commit to a sustainable company management. To protect our health and to reach our company goals, we want to handle the applied resource 'human' reasonably. For this reason, we decided to implement an occupational health and safety protection system in addition to our already existing environmental and quality management system.
Bound to this, we are now executing regular check-ups, analyses and improvement measurements of company-related aspects. This improvement measurement shall take place within a commercially sensible approach.
We implement norms in a way relevant for the company and the applied area, integrate the requirements into existing processes and commit to achieving constant improvement with regard to acquired services.
It is vital for our company, that all employees in accordance with their position and options internalize this attitude and that they take part in the creation and execution of the management systems. To ensure this, all employees have regular access to relevant information by way of the determined communication channels. Responsibilities and authorizations within the systems are therefore stipulated in writing.
We also ensure revision and adherence to legal and other types of binding obligations. Consequently, we will examine commercial options as well.
With new purchases, we are keen on evaluating and considering the safety and environmental aspects of a product, so long as we have freedom of choice. Company Attenberger Fachbüro will provide advice on all topics related to environmental protection as well as industrial safety and fire prevention on a regular basis.
The success of a system will be measured by determining corporate goals and the resulting reduction of pollution. The application of resources will likewise be determined in accordance with those goals.
For the yearly inspection of the systems, we will review topicality and validity of this policy. The results of the system will be measured and tested in regular audits.
The management has authorized these management systems. The company policy is herein maintained as documented information and is binding for all employees within the scope of application.
---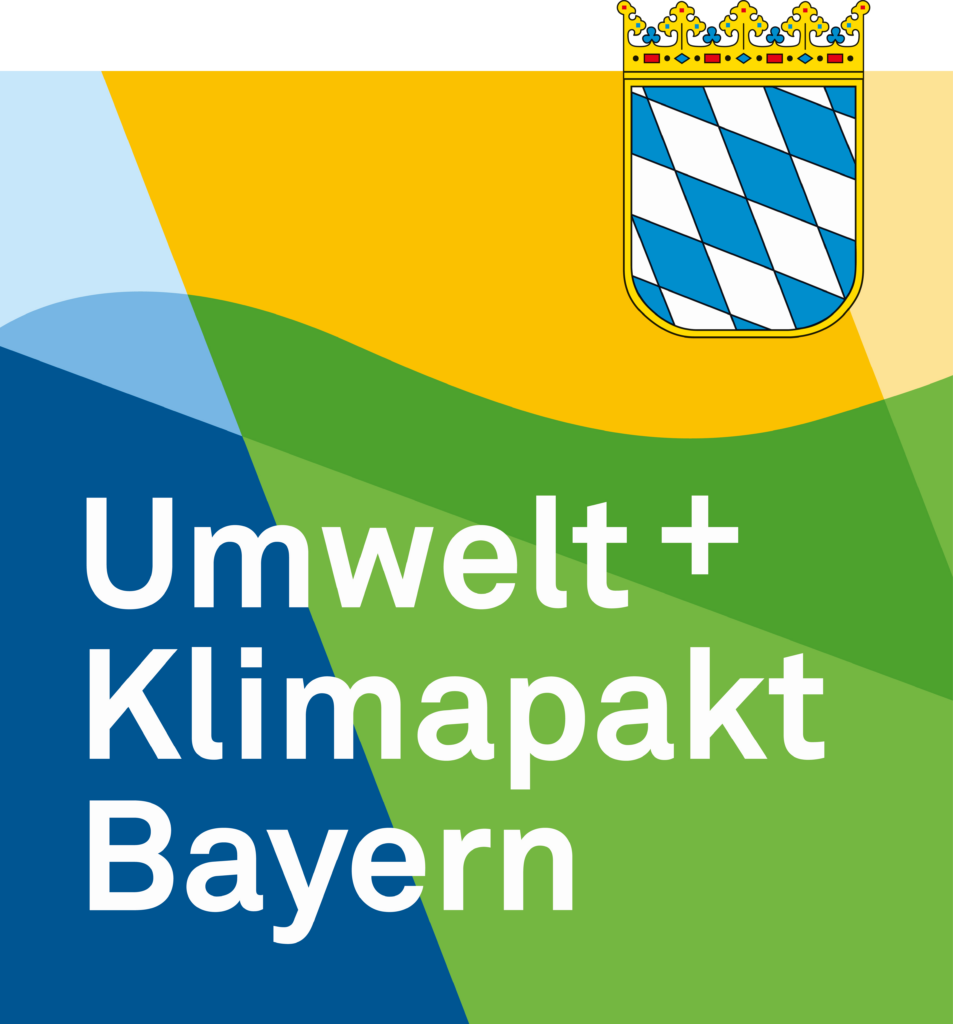 Part of the Umweltpakt Bayern
Since February 2017 metron eging GmbH is a member of the Umwelt + Klimapakt Bayern.
The Umwelt + Klimapakt Bayern is an agreement between the Bavarian government and the Bavarian industry and aims to improve the operational environmental protection in all areas e.g. avoidance of emissions, energy saving / improving energy efficiency, climate protection, waste avoidance, water conservation, health protection, soil protection, nature conservation and many more.
---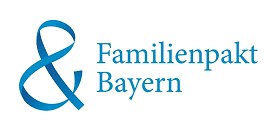 Society and the environment
Taking responsibility for the environment, the society and our emloyees goes hand in hand with sustainably managing our business in order to secure the continuance of our company. There is a family behind every employee without whose support this great cooperation wouldn´t be possible.
Metron eging GmbH is part of the "Familienpakt Bayern" since March 2018.
---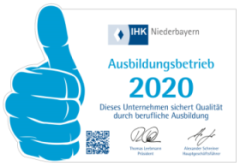 Your future in our team
metron eging GmbH is annually training apprenticies in every department.
At present 17 apprenticies are trained and they will be recruited as regular employees upon completion of their training.
More detailed information on our current training offers can be found on our German Site.
---